Gather with Dames from around the globe to connect, collaborate, expand, learn, and have a whooooole lot of fun.
Denver, CO ~ Oct 5-7, 2023 ~ Members Only
Register Now!
It's Time for More!
The Dames FunFerence VIP Experience 2023
The Dames FunFerence VIP Experience 2023 is designed to support you in creating more IMPACT, more REVENUE, and deeper POWER PARTNER CONNECTIONS. It will be…
Energizing (Ending each day overwhelmed and exhausted?

NO THANK YOU

.)

Immersive (Going home with binders of lecture notes and no chance to apply them?

FORGET ABOUT IT

.)

In-Person (Tired of Zoom calls and virtual meet-ups?

Dames' signature hugs—or fist bumps if you prefer—coming right up!

)

Retreat-Style (A safe space to work out our

💩

and do some serious "business healing/evolving/expanding?"

YES YES…and more YES

.)

Full of Choices: Are you someone who loves to go to every option at every moment? Do it! Prefer to pick and choose and have plenty of nap time? Bravo, we've got you!
The Dames FunFerence VIP Experience 2023 Schedule
This is YOUR VIP FunFerence experience and an invitation to truly make it your own. Come to all the things or some of the things—whatever feels right to you. We've curated a high-value, high-impact few days, and we trust that you'll curate the exact right experience for you. Learning, community building, FUN, FUN, FUN! There will be additional invite-only bonus sessions at no cost to you during the FunFerence too! And don't worry, we've even built-in plenty of time for networking and rest!
Thursday, October 5 ~ 8:30 - 4:00 p.m.
FunFerence VIP Experience
Sessions divided by revenue level ($100K - $250K and $250K+) to receive targeted education and peer support to help you overcome your most pressing challenges.
For Dames generating $250K and more in annual revenue:
*Expert-led educational sessions in Marketing & Sales, Accounting and Finance, HR, and Operations.
*Facilitated mastermind with other $250K+ Dames
For Dames generating $100K - $250K annual revenue:
*Learn to crush the $250K ceiling with expert-led sessions in marketing, branding, packaging, sales, and growing your team.
Meals included:
*Lunch included for both VIP Experience Attendees
Thursday, October 5 ~ 5:00 - 9:00 p.m.
FunFerence Day 1
An evening all about connection, collaboration and FUN! The perfect way to decompress after the VIP mastermind deep dives.
What to Expect:
*Connection, deep learning, and FUN.
*Opportunities to clarify your vision and translate it into a meaningful action plan.
*Breakthroughs in the business areas where you've been holding yourself back
*Better Together Dinner Dames Karaoke and Dance Soiree: putting the FUN in FunFerence
Meals included:
*Dinner for all attendees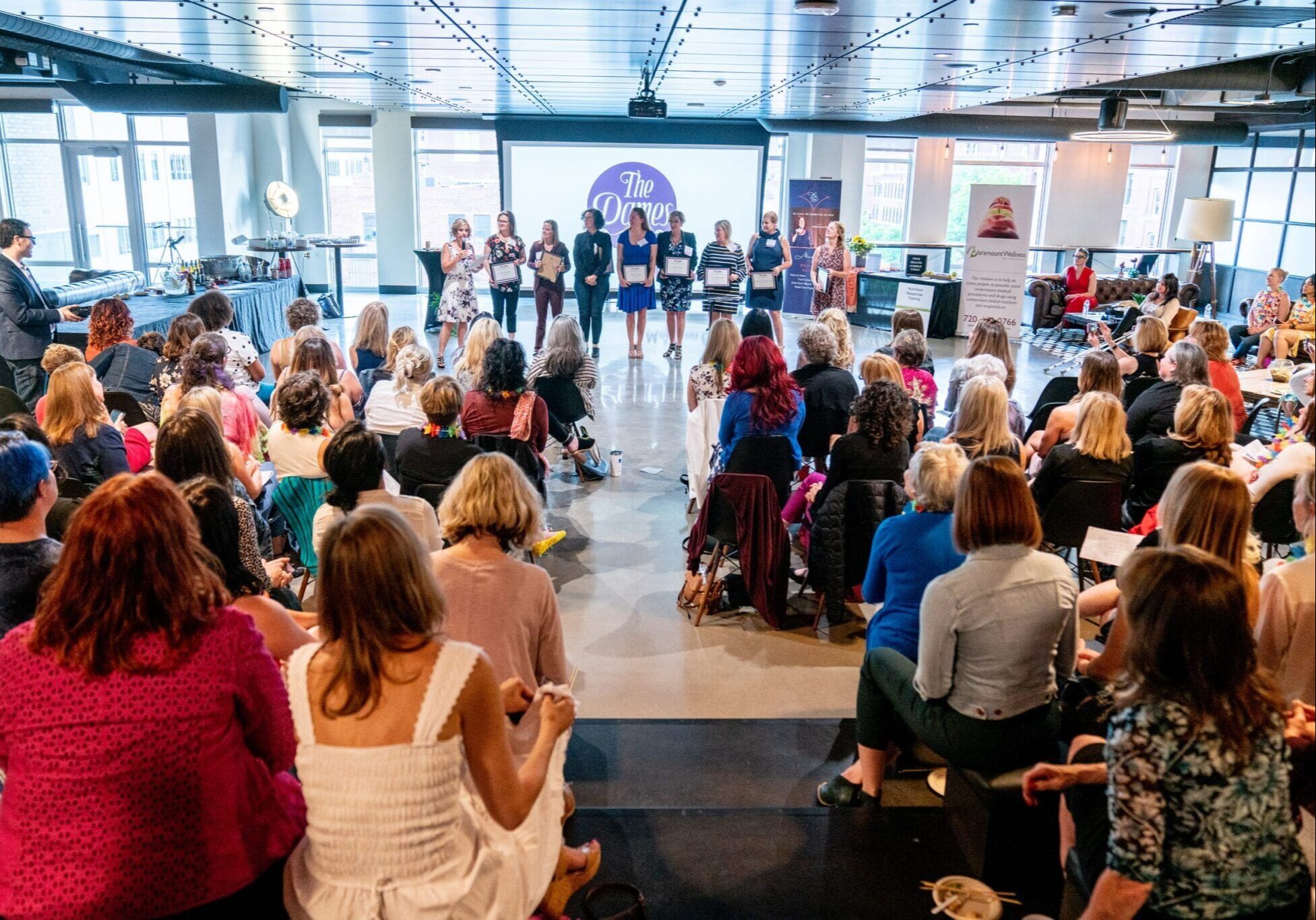 Friday, October 6 ~ 7:00 a.m. - 5:00 p.m.
FunFerence Day 2
Learn to rapidly deepen your relationships (with any personality type) through low-stress systems for staying in touch.
What to Expect:
*Morning yoga
*Financial Mindset Fix: Recalibrating for the next level of your life and business
*Strategic Planning Session: Incorporating your vision, mission, relationship marketing and sales into a plan you can implement
*Branding & PR for Visibility, Credibility & Profitability
*Power Partner Pods: how to turn relationship marketing into a profit-producing business strategy with your power pods
*Sales Mindset Panel
*Evening: Get to know your Dames even better with a fun, 'progressive' evening in Cherry Creek!
Meals Included:
*Lunch for all attendees
Saturday, October 7 ~ 9:00 - 12:00 p.m.
FunFerence Day 3
FUN!! Enjoy quality time to connect with your fellow Dames and solidify the relationships you've built over the past 2 days.
What to Expect:
*Outdoor and indoor activities for team building, collaboration, and power partner networking: root your relationships deeper through FUN!

*Dive in with your Dames Power Pods and begin gaining benefit from these relationships right now!
This event is for you if you are…
*Eager to become a more valuable power partner (we're all about give + gain!)
*Craving deeper connection with your fellow Dames (in-person is the BEST!!)
*Ready to increase abundance in your organization and YOURSELF
*Committed to expanding and diversifying your knowledge and community
*Excited to be surrounded by- and learning from- other amazing powerhouse women
Snag a VIP Ticket if you are:
*Ready to crush through your next revenue ceiling, skyrocket your profits, and FEEL GOOD while you do it!
*Repeatedly baffled by the same challenge areas, despite being smart, capable, and an overall badass.
*Looking to connect with other Dames at the 6- to 7-figure level.
Wait until next time if you…
*Haven't yet completed the basics of our Power Partner System
*Aren't excited about building relationships to further your personal and professional growth
*Aren't sure if you're ready for rapid growth
*Are only building Power Partnerships because you're desperate for leads (not our zone!)
*Are feeling closed off energetically (it's okay to be there! We'll see you when you're ready!)
*Don't yet believe in mixing work with play, laughter and FUN
*Still believe that all conferences are created equally (you ain't seen nothing like a FunFerence Conference!)
"How will the VIP Masterminds be grouped?"
We're glad you asked!
If you're currently earning $100-250K annually:
You'll experience facilitated training and masterminding in the top areas where business owners get "stuck" below the $250K mark - marketing, sales, cash flow, growing beyond your current team.
You'll be masterminding with fellow Dames, and your facilitators from above the $250K mark!

If you're joining us at the $250K+ annual level:
You'll be learning from facilitators running companies above the $7-figure mark.
You'll choose two sections from Operations, Sales & Marketing, Acctg & Finance, and Human Resources and masterminding in small groups at your level ($500K, $1M, Business Leader, etc.) to make real progress and break through to the next level.


Your VIP Experience (Oct 5) Facilitators
Our $100K-250K Dames Mastermind Educators & Facilitators are experts in their fields and are currently running companies generating $250K+ 

Niching, Messaging & Lead Generation: Ellen Melko Moore, Cat Stancik, Erin Thomas 
Scaling Success Blueprint: Shayla Boyd Gill 
Growing Beyond Solo: Amy Roepke 

Our $250K+ Dames Mastermind Educators & Facilitators are experts in their fields and are currently running companies generating over $1mm in revenues 

Operations: Layne Booth
Human Resources: Traci Austin 
Marketing & Sales: Patty Farmer 
Accounting & Finance: Becky Ezzell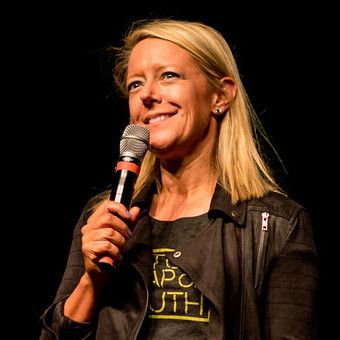 Ellen Melko Moore
LinkedIn and niching Jedi helping you master social selling sorcery.
Cat Stancik
Marketing & Lead Generation Strategist, Leverage Firework Experiences To Scale Your Business With Less Time
Erin Thomas
Erin Thomas empowers leaders with powerful communications using impactful messaging, speaking and PR.
Shayla Boyd-Gill
Founder and Creator of the Luxe Your Business® Sales System
Amy Roepke
Founder & Owner of Milestone Law Group, Legal Counsel to Visionary Business Leaders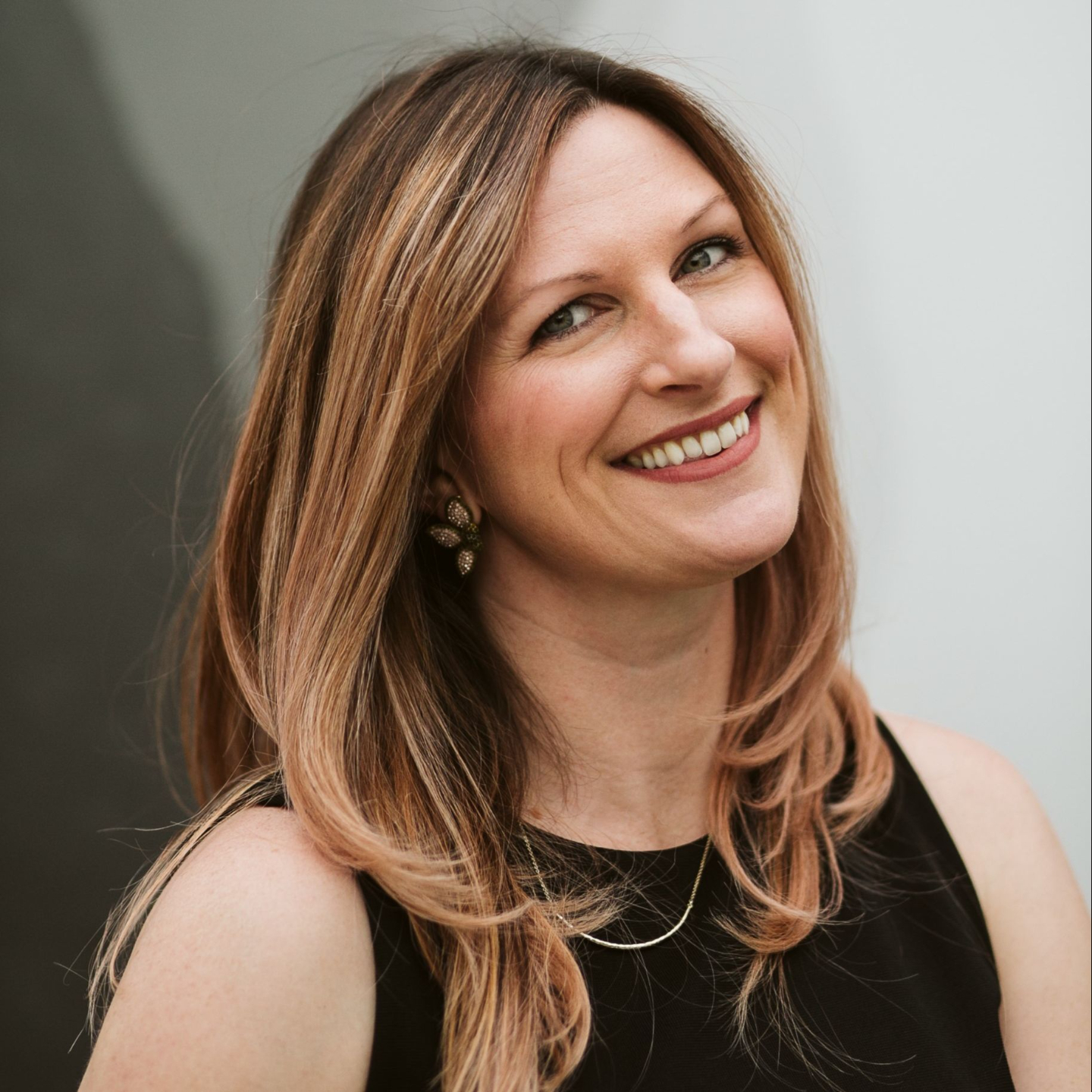 Layne Booth
Helping you increase recurring revenue in your small business with simple data & dashboards.
Traci Austin
Build your HR function to transform your profits and elevate your people
Patty Farmer
Marketing & Media Strategist & Coach, Speaker, Podcast Host & Magazine Publisher
Becky Ezzell
Founder & Owner of Keep Smart Books & Keep Smart Books Academy, empowering entrepreneurs with efficient accounting practices.
Your FunFerence (Oct 6/7) Facilitators
These fabulous Dames are bringing their best strategies, tools, and tricks to help you blast through the hurdles and ceilings that slow your growth.
Gentle Money Yoga - Ann Everhart
Visible, Creditable, Profitable PR: Whitney McDuff & Erin Thomas 
Money Mindset Upgrade: Joyce Marter
Dames Power Pods: Meghann Conter 
Personal Growth for Impact & Profit: Shoshanna French & Becky Clabaugh
4 Ways Leaders Build Better, Bolder More Profitable Conversations: LB Adams
Ann Everhart
Ann Everhart blends yoga and finance to create an evolutionary experience.

Whitney McDuff
Whitney McDuff empowers leaders with powerful communications  using impactful messaging, speaking and PR.
Erin Thomas
Erin Thomas empowers leaders with powerful communications using impactful messaging, speaking and PR.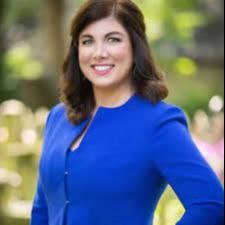 Joyce Marter
Renowned psychotherapist, 7-figure business owner, and internationally published author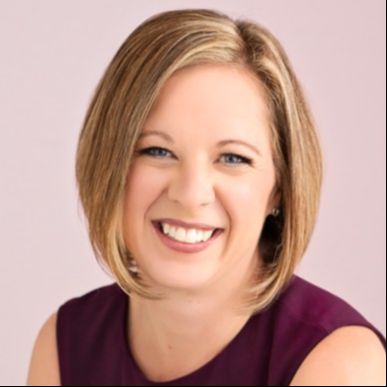 Meghann Conter
Marketing & collaboration expert, transforming networking and empowering women to grow from the top 15% in business to the top 2%.
Shoshanna French
Shoshanna French is an Intuition Expert, speaker, and coach for visionary leaders.
Becky Clabaugh
Becky is a financial behavior change expert helping professionals to rise above sneaky subconscious sabotage.
LB Adams
Actor, Former Scuba Instructor & Ugly Soft Skills Evangelizer
Meghann Conter
Marketing & Collaboration Expert, Transforming Networking and Empowering Women to Grow from the Top 15% in Business to the Top 2%
Fabienne 
Raphaël
Empowering Coaches, Consultants & Speakers with Tailored Strategies to Fuel their Journey to 6-Figure Success & Beyond
What participants loved about last year's FunFerence…
"I so love all of the JOY and FUN and the ways that you wove in humor and delight all of the way through. The presenters were a great balance of strategy and "hard business" with creativity and personal expression. It was so great to connect with SO MANY women- and I loved how you moved us around at the table to support that!"
"The highlight was the Power Partner work we did and really having a sense of my own type as well as how to better approach building relationships. I'm so glad I went- I thought it was well organized and loved that it ran on schedule. Such a fantastic event!"
"Loved the FunFerence, meeting people, and being in Colorado! BIG changes happening as a result of attending!!!"
VIP FunFerence Tickets
VIP Tickets include the full three-day event with the mastermind at your current business level, activities, and meals outlined above.

Please note, space is limited for the VIP tickets, so act quickly to reserve your spot. Travel and hotel fares are NOT included.
Pricing Available 7/14/23
Pricing Available 8/31/23
Unable to join us for the whole shebang?
Standard FunFerence Tickets
Standard FunFerence tickets are available and DO NOT include the VIP Experience.
Standard FunFerence includes the evening of October 5, beginning at 5 pm, and going through to the conclusion of the event on Sunday at noon. Travel and hotel fares are NOT included.
Pricing Available 7/14/23
Pricing Available 8/31/23
What are the revenue requirements for the VIP Mastermind and why do you have them?
Why do I have to be a Member to attend?
What time is everything taking place?
Are you offering sponsorship opportunities for the FunFerence?
What if I need to cancel my ticket? What is the refund policy?
I'm interested, but where can I ask some additional questions?
What if I can't attend the full FunFerence event?
Go Ahead and Book Your Hotel Room- Space is Limited! 
(HOTEL REGISTRATION IS NOW CLOSED!)
We're thrilled to be gathering our Dames at Halcyon Hotel in the Cherry Creek neighborhood of Denver, CO. Grab a complimentary espresso or glass of wine when you check in, then enjoy some of our favorite Halcyon amenities:
Rooftop pool with private cabanas

Gear Garage (borrow bikes, scooters, longboards, adventure kits, board games, and even vinyl records!)

3 restaurants on site; more than 25 within walking distance

Wellness Passport with exclusive access (free passes!) to several local elite fitness locations
Hotel rooms ($260/night) at the Halcyon are LIMITED! Please only book once you are registered for the FunFerence!
Are We Singing Your Song?
If professional AND personal growth, strategic collaboration, and raucous celebration are your jam, we'll see you in October!
Register Now!